WELCOME:
Hi, I am Sarah! In my welcome message, hopefully, you will get a sense of who I am as a therapist so this can help you decide if we will be a great fit! You don't want just a 'good' fit. You want a great fit!
Today you are one step closer to a 'new' you where you feel empowered to embark on a positive path of emotional growth and well-being.
As a client-focused therapist, my goal is to help you discover your true potential and lead a life that is worth celebrating. While we can't change difficult situations of the past, we can work together to better understand them and resolve the challenges they sometimes bring in your life today. By applying complementary therapy approaches and techniques, we will unearth long-standing behavior patterns or negative perceptions that may be holding you back from experiencing a more fulfilling and meaningful life.
Ask yourself:
*Are you looking for extra support and non-judgmental guidance through a challenging situation?
*Has your JOY BEEN ZAPPED?
*Are you done with a toxic relationship? Or perhaps you have identified you have been a survivor of one or more narcissists in your life?
*Are you heading toward or recovering from a difficult break-up including divorce? This situation may include children and navigating co-parenting?
*Are you just ready to move in a new direction in your life and you don't want to waste anymore time on discontent and unhappiness?
Well, you are definitely in the right place.
My areas of expertise are helping thoughtful women and men move through feeling 'stuck.' Maybe you have thought, "How did I get here? What am I doing? Is this all there is?" Well, let's face those common thoughts and turn them around. Let's inject that excitement, motivation, peace, and confidence back in your life!

I also provide relationship/couples counseling - discovering how you operate as a couple and changing those tired, frustrating, enmeshed behaviors and boring routines. Discovering and strengthening your love language and get the fun and excitement back!
My next passion is working with teens. 15 and up is my preference and where I am best qualified and competent. If your teen is showing signs of "lack of" - lack of academic motivation, lack of social connections, lack of energy, and so on, that is where I can help. Getting your child on track to help them live their best young life, developing their full potential, and discovering their 'super powers.'
Just note that my in-office appts end at 5pm during the winter weather months. All appts after that are virtual.

I AM CURRENTLY PROVIDING PROFICIENT VIRTUAL THERAPY. VIRTUAL THERAPY PROVIDES SAFE, CONFIDENTIAL, AND CONVENIENT SESSIONS. YOU ARE ABLE TO HAVE THERAPY IN YOUR OWN COMFORTABLE SETTING WITH MY YEARS OF EXPERTISE AND KNOWLEDGE.
PLEASE TEXT IF YOU DO NOT HEAR BACK FROM ME THE SAME DAY. IT WILL BE A FASTER WAY OF CONTACTING ME.
(512) 662-5934
OPTIMISM IS THE FAITH THAT LEADS TO ACHIEVEMENT. NOTHING CAN BE DONE WITHOUT

HOPE AND CONFIDENCE... Helen Keller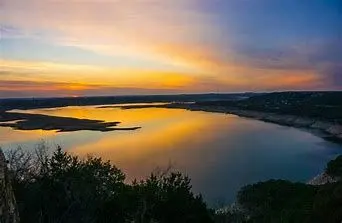 IMPORTANT: Please do not use this site for emergencies. For urgent situations, please contact Psychiatric Emergency Services (PES) at 512-454-3521, the 24-hour confidential crisis counseling hotline. 512-472-HELP (512-472-4357), or 911 if needed.